Get Set for 2020,set your brand straight, firm up your plans!
The Marketing Centre South Africa will be hosting two one day Strategic Marketing Workshops on 31 January 2020, ensure that you don't miss out on this opportunity to set a solid strategy for 2020.
Smart businesses know that they can't separate their approach to lead generation from their approach to brand building. You can't hope to generate leads and drive conversions indefinitely if you aren't also continuously planting seeds of awareness and building the credibility of your brand.
Brand building

and
lead generation
are inexorably linked – but they also involve subtly different objectives, which require slightly different approaches.
In this workshop we will show you what great looks like and walk you step by step through what you could be doing tomorrow in your business.
We will be introducing you to a "Marketing Plan on a Page". You will leave understanding who your customers are and with a plan on where to find these customers, a strategy on how to win them over and keep them.
Session 1- Define and Find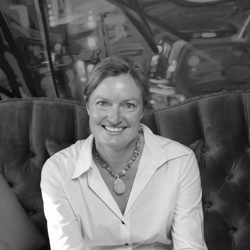 Karen Senior has over 20 years' experience in strategic marketing, communications, design, branding, digital strategy and creative implementation, Karen has unusual knowledge of agency and client side, B2B and B2C, creative and analytical.
With a creative agency background and strong corporate marketing mix experience, she is able to see the bigger picture whilst being able to get stuck into the details.
Her approach is client centric and UX based, while aligning to business objectives and brand positioning - making her the perfect facilitator to assist in defining your brand and finding new clients.
By the end of Session 1 with Karen Senior, attendees will:
Have a clear definition of their brand vision
Have a brand positioning statement

Understand who their customers are

Be able to articulate what makes them different to competitors - i.e. their USP
Be clear about their brand personality and brand values

Define their competitor landscape
Session 2 - Win and Keep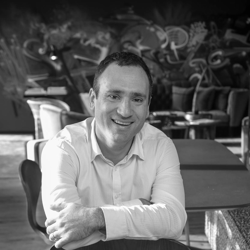 Joel Serman
specialises in B2B marketing, lead generation and marketing research. He doesn't believe in the model of marketing which throws money at "brand building", hoping that somehow sales will emerge on the other end – that is the domain of global brands with money they can afford to throw away.
He believes that marketing must create leads, cash flow and sales in the short term whilst building a sustainable brand in the medium and long term – and that all efforts should be measurable. Measurable return on investment is the only way to justify any marketing spend.
Joel is currently writing his Masters Thesis on '
Brand Differentiation Within a Commoditised Market'
, he has twice been acknowledged as one of the leading strategic planners in the B2B and FMCG arenas in SA and was The Marketing Centre South Africa 2017 Marketing Director of the Year.
You will leave Session 2 with Joel Serman with:
A clear lead generation plan (using both inbound marketing and "traditional tactics")

An understanding of the types of content that are suitable for their business and clients

A fresh look at how marketing supports your sales processes

A plan on how to convert Marketing Qualified Leads to Sales Qualified Leads

Some ideas on how to win lost clients back

A customer retention strategy - how to keep the clients you have
Click below to Register or find out more...