Brand Agility from Popup Products
Exemplifying brand agility, one of our clients, Popup Products, reengineered their production facility and went from a business producing high performance indoor and outdoor gazebos and portable branding solutions to, within three weeks of having to shut shop, producing non-woven spunbond face masks.
Popups had paused their services for the duration of the lockdown period but called their Marketing Director, Carolyn Dobbie on 15 April with the face mask proposition. Five days later the product specifications and brand identity were established, content crafted, and the Popups Face Masks webpage with online order function went live and email marketing was implemented the next day.
To rapidly build awareness and kick start sales even before the webpage went up, the first few hundred face masks were ordered through the marketing director's client network and through posts on Facebook community pages.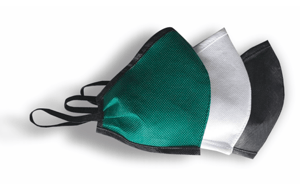 From zero to almost R70 000 worth of orders (and a few VERY large enquiries!) in just four days is not too shabby considering an average product price of R20. If Covid-19 has been a thought catalyst and has taught us one thing, it is the imperative need for businesses and processes to be fluid, and to nurture the agile ability to be able to react as instantaneously as possible to events of this magnitude that present a business shut-down scenario, and in worst case scenario, possible business closur
As a side-note, the initial work has been done pro-bono as The Marketing Centre have set about servicing our clients, and business network with an attitude of abundance during this challenging time.